LPGA Hall of Famer Stephenson to Appear at Summit Club This Saturday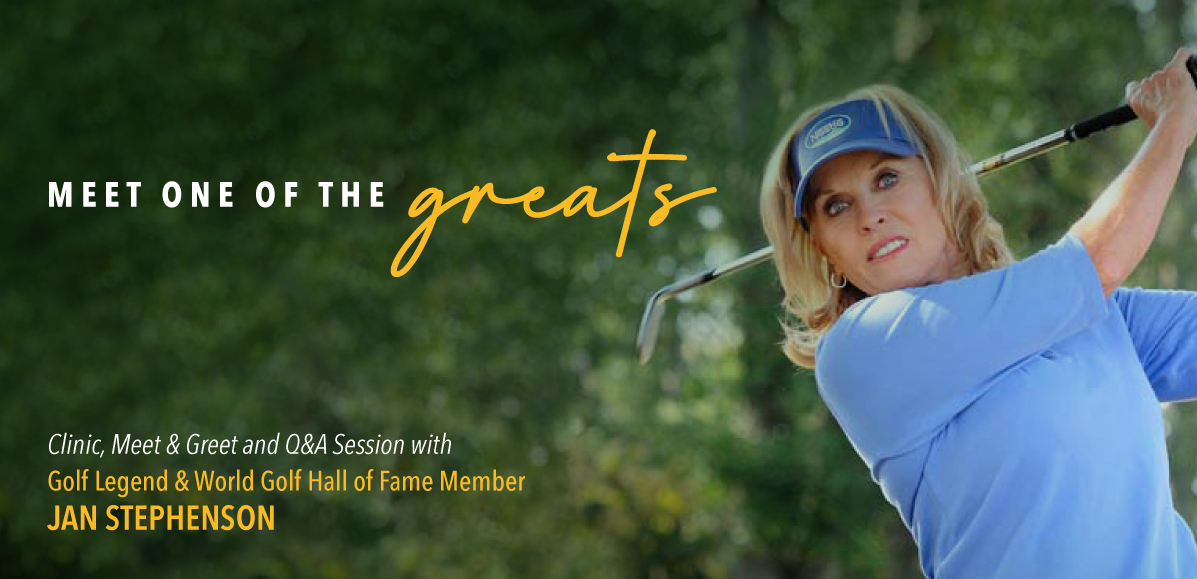 LPGA legend Jan Stephenson is making a special appearance at Westchester's new Summit Club at Armonk this Saturday, May 22, and the public is invited to watch a shortgame golf clinic, participate in a Q&A and meet one of the LPGA's greatest stars.
The event takes place between 3 and 5 p.m. and reservations are requested to ensure a spot. Light refreshments also will be served.
"Jan is one of the LPGA's greatest players and we're looking forward to having her here at The Summit Club," said Managing Partner Christopher A. Schiavone. "This is a great opportunity for area golfers to spend a few hours with Jan and get some short game tips from a celebrated Hall of Famer."
During her illustrious career, Stephenson won 16 LPGA titles and three majors, including the 1983 U.S. Women's Open and the 1982 LPGA Championship. In all, the native Australian captured 41 worldwide professional wins.
Stephenson was immensely popular in the 1970s and early '80s. She was attractive and stylish, had charisma to go along with a silkysmooth golf swing and was a magnet for the LPGA and had many male followers and fans. She currently plays select tournaments on the LPGA Legends Tour. She received The Order of Australia Medal for her contributions to golf and her global fundraising efforts for nonprofits.
For information about Stephenson, visit www.janstephenson.com. To reserve a spot for this exclusive event, contact Leslie Dixon at 914-273-9300 or e-mail ldixon@thesummitclub.net. For more information about The Summit Club at Armonk, visit www.thesummitclub.net. The Summit Club is located at 568 Bedford Rd. in Armonk.
Read the Full Article on page 20 of The Examiner from 5/18/21 »